Space Factor is appointed as an authorised reseller of Kyla by Aztech; Smart Devices series of smart home automation products in Singapore. As a authorised reseller and installer of Kyla Smart Home devices, Space Factor is committed to be a interior design firm that truly and substantially improve the quality of life for all its customers.  
Aztech, is a leading provider of IOT, consumer networking, home appliances and LED lighting products, continues its mission in making home #IOT accessible to all, with Aztech Kyla – Smart Home, Smart Life series of smart home automation products.
Kyla embraces the philosophy of a carefree and relaxing lifestyle, bringing users comfort, peace of mind, and improving energy usage through effective management of devices. Aztech Kyla offers 4 categories of Smart Home products; Smart Switches, Smart Sensors, Smart Curtains, and Smart Security, to cater to the needs of every household and individual.
The Aztech Kyla series of products can be used independently as a standalone unit or as a cluster of products. When used as a cluster, users will benefit most from the series with simplification of daily life, automation and easy remote control with the touch of the finger using the Aztech Kyla app.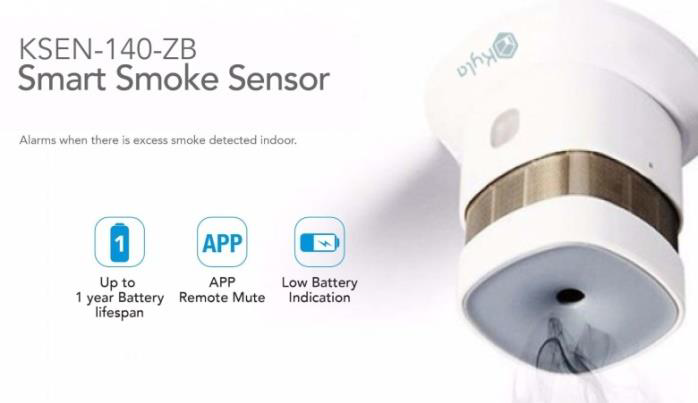 Key features of Aztech Kyla
Easy setup, just download the app, add the relevant products and you're connected!
Remote monitoring of devices anywhere
3

rd

party system integrator is not necessary – just use the Aztech Kyla app!

Set automation sequences to instruct your devices what to do seamlessly
No massive rewiring which is costly and intrusive
Traditional Infra-red controlled "dumb" devices can now be "smart" too
Be notified of any intruder alerts or dangerous gas exceeds safe levels with our security or sensor kits
Set schedules, time zones, timers and countdowns
Compatible with both Android 4.0 and above, and iOS 8.0 and above
Voice control compatible with Google Home or Amazon Alexa
Promotion Special Bundles
You might have heard about home automation but is rather apprehensive on whether it is really worth the effort and cost. You can now get all your questions answered by our Smart Homes Consultants in Space Factor! FURTHERMORE, you can also enjoy special heavily discounted bundles when you enquire with us between July 2019 to October 2019. 
Get answers for the below questions;
Is home automation worth it?

Is the system secure from hackers?

Is it going to cost me a "bomb"?

Is it hard for the children and the elderly to use them?

How long can it last?

Do I need to be a "rocket scientist" or a "computer wizard" to use it?
Do visit Our Facebook Offer by Clicking Here and see what are the latest promotion.