DEDICATED TO
CREATING YOUR
PERFECT

.
.
Interior Design Company: We create contemporary design spaces that are desirable and affordable to everyone. 
making spaces fit to your lifestyle
Every home renovation begins with an evaluation of a room's practical limitations and how the elements may be rearranged to better suit the people who live there.
The characteristic of an effective interior design must evoke the desired emotions as well as accommodate the lifestyle of the owners. 
Space Factor ("SF") is a boutique interior design company that takes pride in meeting customers' expectations.
Whether it is our in-house designers, our dedicated carpentry team, or stringently selected sub-contractors, we are constantly mindful of our commitment to quality workmanship regardless of the project size. Thus ensuring our commitment to providing our customers with a consistent, fuss-free experience.
Browse our projects and look through each of their interior design scope. Note the care that goes into every key decision and our attention to detail regardless of the type of work. Explore our past designs ranging from HDB flats, condominiums, all the way to landed properties.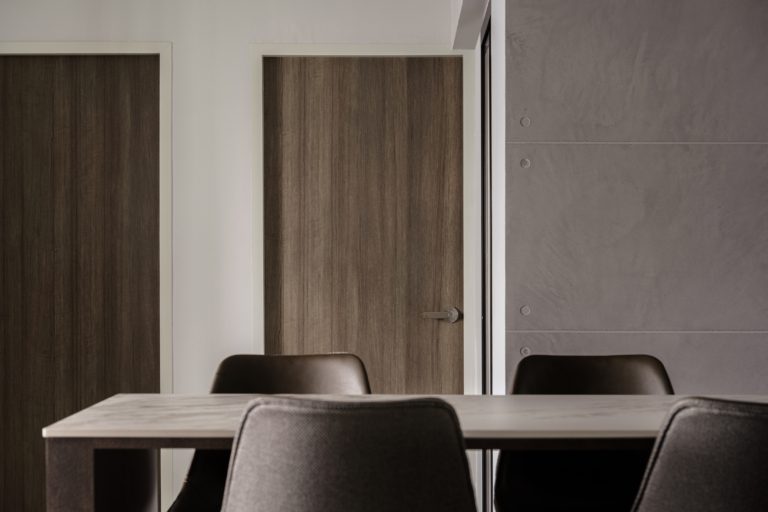 This HDB Interior style is leaning towards modern farmhouse. This design basically make use of clean lines, neutral tones.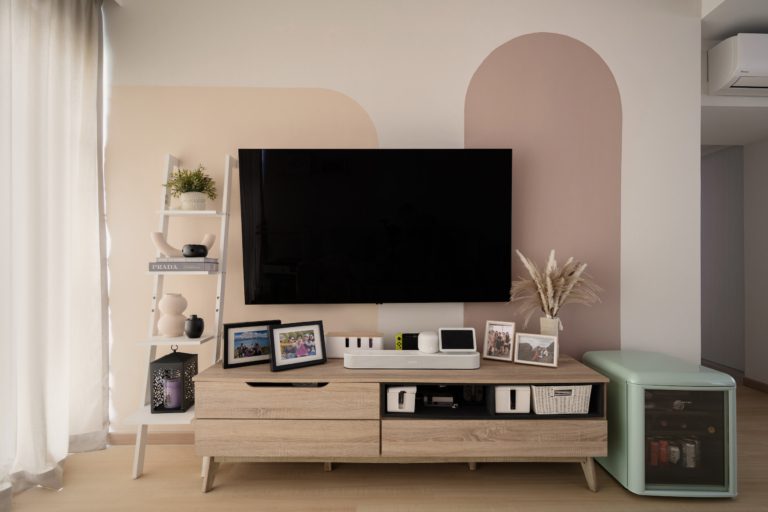 ---
---
Scandinavian Design needs a pop of colour at some point to breakaway from its neutral palette. This is to give a focal point for a conversation starter. With this Design, a pastel geometric style was painted on as a feature wall without stepping away from the true form of Scandinavian Interior.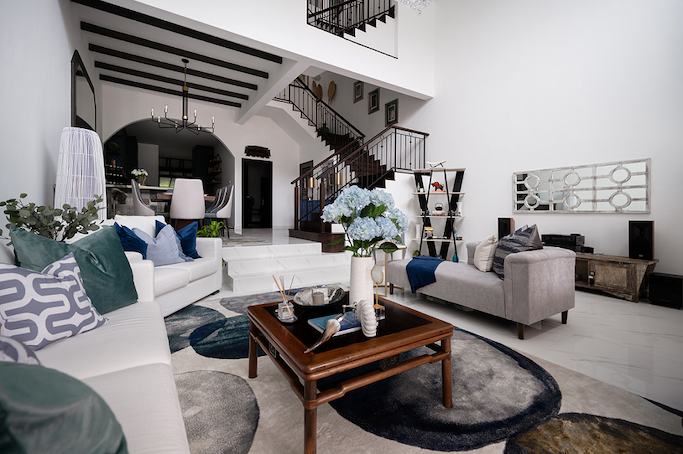 A coastal home needs plenty of light. Interiors should always feel bright and spacious, rather than small and cramped.
4 tips to improve your bedroom interior design plans
While it must be said that all parts of the home are important to your daily life, the bedroom in itself can be seen as an integral portion of your home in many unique ways. As the place whereby you both start and end your day, how your bedroom looks can influence your life and shape your mood and emotions. Therefore, planning and executing a well-designed bedroom is of the utmost importance. We recommend hiring Space Factor to help you in ensuring that your bedroom is fully up to scratch. But before that, here are 4 tips to help you improve your bedroom's interior design. Read more
rethinking modern mid-century interiors
Mid-century modern interior design appeals to every taste and personality because it's easily customizable no matter what your main preferences are. This HDB in Eunos was redesigned to suit the fairly minimalist but creative palette.
Mid-century interior design is all about appreciating vintage aesthetics but with the basic fundamentals of functionality in mind the whole time. It's a cohesive hodgepodge of modern and vintage and it's quite understandable why it has a certain appeal in its versatility. This is exactly what we've accomplished for this HDB. Read more
SCHEDULE A DESIGN CONSULTATION
Give us a message via WhatsApp (9853 3659) if you did not get any response from our Customer Service within 24hrs.
122 Eunos Ave 7 #08-02/03
Richfield Industrial Centre
Singapore 409575
Interior Design In Singapore
Engaging an interior designer covers many aspects. We will provide free consultation services to understand your needs and provide you with a quotation. We provide furniture advisory services and also have our own team of in-house carpentry team for your customised carpentry works! This helps us to minimise any potential delays to handover your house back to you on time.
When Should I Look for an Interior Designer?
You should look for an interior designer when you want to revamp your house but are lazy to do so on your own or if you are a new home owner looking for a unique design for your home.
For new home owners, we recommend that you start to engage your interior designer as early as 4 months before getting your keys to your new home. This is so that your interior designers will have enough time to discuss the designs with you and help you source for materials.
How Long does the Whole Process Take?
The design process usually takes about 2-4 weeks while the renovation process will take about 8-10 weeks for BTO flats and 12-14 weeks for resales flat as more work has to be done. However, do bear in mind that there could be slight delay due to unforeseen circumstances.
What are Some Things to Note before Hiring an Interior Designer?
It does not take much to find an interior designer that matches your style and needs. Here are some things to take note when you are hiring an interior designer.
1. Check that the company you are looking at is accredited. There are several different accreditations such as HDB Registered Renovation Contractor (RRC) and CASETRUST-RCMA Joint Accreditation for Renovation Business.
2. Find out how much experience the interior designer has and check out his past projects to see if it suits your style. If possible, also do check for any past client's review. Client's reviews are a good testament to an interior designer's service and skills.
3. Find out what does the interior designer specialise in and their style of work. You will not want someone who cannot understand your style taking charge of your house.
4. Check if the company covers any form of warranty for poor workmanship or unsatisfactory work.