10 Do's and Don'ts To Transform Your Boring Condo Into A Vibrant And Exciting One
Whether you own a spacious condo of three to four rooms or a smaller one, many interior design options can be implemented to create a beautiful and attractive abode. Apart from the general design themes such as Minimalistic, Scandinavian, Industrial, Modern, and other types, there are many other small things that can be updated or changed to incorporate a completely new appearance for your condo.
Many designers in Singapore provide interior design for condominium. However, there are many techniques that you can apply to your existing condo to make it more lively and vibrant. This also includes certain don'ts which you should be careful not to include in the design. All the do's and don'ts that you need to know to transform your condo into an attractive and lively one are discussed below.
1.  Do: Choose The Right Colors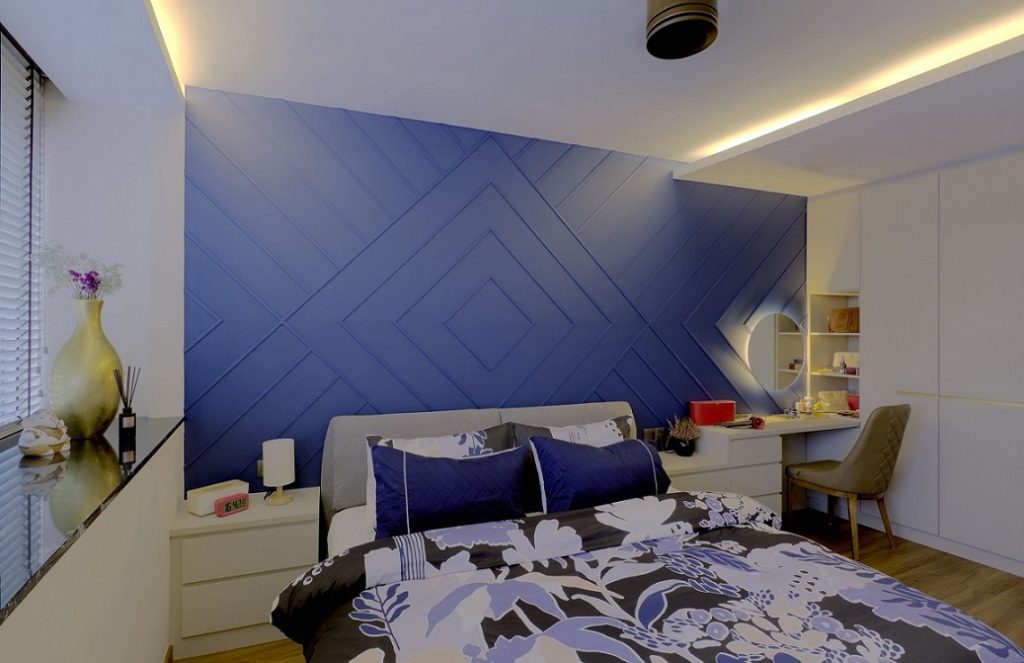 Choosing the right colour for each room is very important in enhancing its outlook. A small room needs to be designed in the right colours to make it appear spacious and airy. For example, hallways should be kept neutral to give a light and airy appearance. The living room should also be designed in light and pastel shades to give a bigger and spacious appearance to the house. Deep green and shades of blue look beautiful in a bedroom as they give a very comfortable and cosy outlook. This is what has been done exactly in this bedroom at Faber Garden where the royal blue wall gives a very dramatic yet comfortable effect.
2.  Don't: Match Everything You See On The Internet
When you look at different design portfolios on Pinterest and other websites, don't try to match each and everything from there. Your condo should be a place that you not only feel comfortable in but which has a unique character based on your personality and likings. Choose elements and designs that are cohesive. Don't use similar colours too much in a single room which will lack consistency and cohesiveness. If similar colours are being used, add different coloured trims and borders for those elements to make them pop and appear different from each other. This will help in opening up space and adding a different character to your interior design.
3.  Do: Group and Organize
When you are decorating your condo, try to group things and organize them in groups instead of scattering them all around. Group similar elements together either based on colour, functionality or other factors. This helps bring about cohesion and consistency into the design and makes it appear less cluttered. For example, if you have three paintings that are somewhat similar to each other, place them all together on one wall as a group instead of placing them on different walls. Décor items can also be grouped similarly. You can then use various lighting methods to highlight those groups which will create a dramatic and wow effect.
Take the example of the living room at Sims Urban Oasis. The photographs have been placed in a group on one wall while all the remaining part of the wall remains unoccupied. This creates a great visual outlook and keeps the area neat and sleek.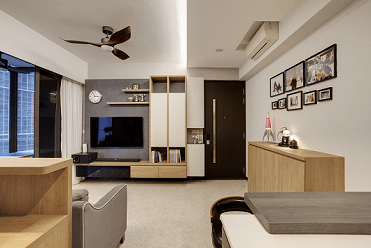 4.  Don't: Use The Wrong Proportions
Choosing the right size of furniture and other décor items is very important to avoid visual clutter in your condo. If you have a spacious room and you put a lot of tiny furniture pieces, it will make the room appear quite cluttered. Conversely, if your room is small and you put just a few very large-sized furniture items, it will again make the room appear cluttered and cramped. Based on the size of the room, choose items that will complement each other not just in colour and design but also in size.
Consider the following design at Sophia Residence where space has been beautifully utilized by choosing the right size and number of furniture items.
5.  Do: Mix Warm and Cool Colors To Create A Pop
Many times, people try to use just a single colour theme for a room which creates a dull and monotonous appearance. To correct that, mix and match colours. Use warm and cool colours together to create cohesion and elegance in your condo. You can use cool or warm colours for the general theme and add one element with different vibrant colours to help bring everything together.
This can be seen in the following image of a room at Toa Payoh. Here, you can see how the vibrant paintings on the two walls help bring the cool elements of the room together to create a pop and vibrant atmosphere.
6.  Don't: Save On Lighting
This is probably the most important thing that can entirely make or break the appearance of your condo. No matter how beautifully decorated and designed a room is, if the lighting is poor or inappropriate, it will fail to impress anyone or give the effect that it was intended to deliver. By using different types of lighting, you can highlight areas of your room that you want special attention for. Using recessed and track lighting, you can create a dramatic yet cosy environment in your condo.
This can be seen implemented in this exquisite design at Butterworth View, Katong. Notice how the different types of recessed and accent lighting help create a soothing environment where all the elements in the room are highlighted in a subtle manner.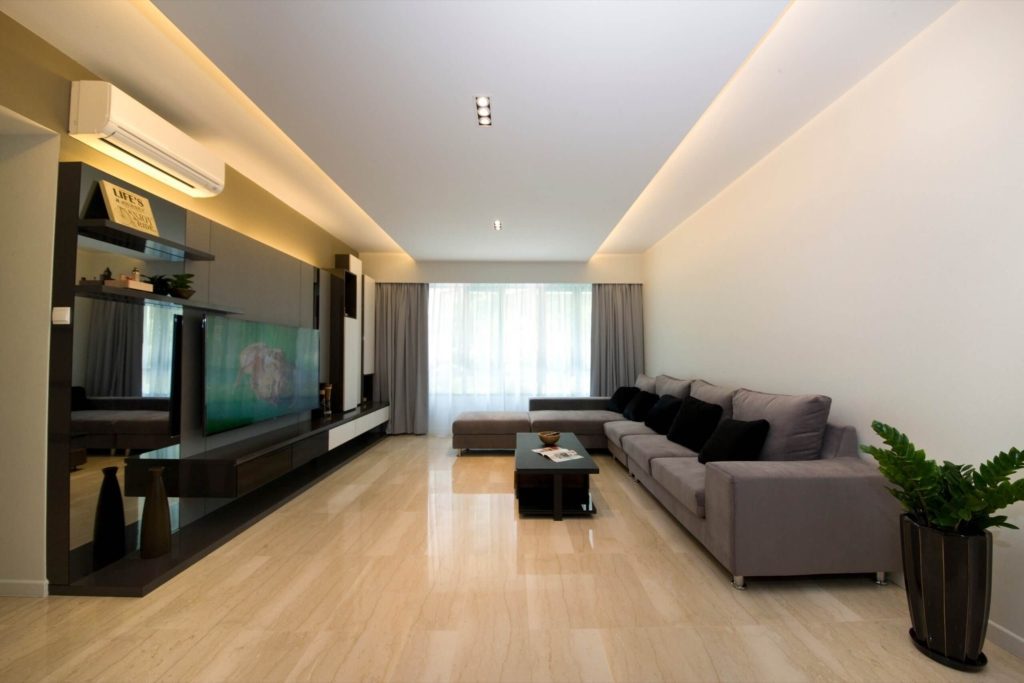 7.  Do: Use The Height
Most times we fail to utilize the height of a room by keeping all cupboards, shelves, furniture, and other elements medium height. However, using the full height of the room for certain elements creates a stunning effect. It also helps to create more visual space in the room while giving me more storage area. Of course, you should not go overboard in it, rather try to use it for just one wall of a room. This can be incorporated into a full-length shelf of books or other decor items.
This can be seen in the following design at High Park Residences where a full-length shelf is used to display books, plants, and other decorative items.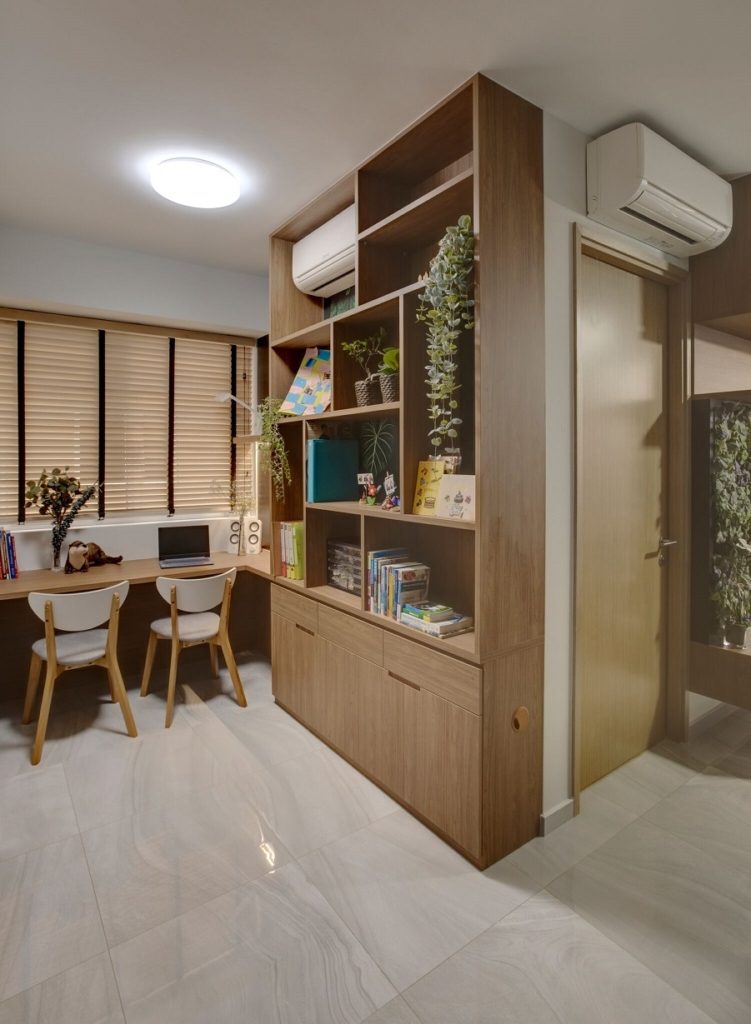 8.  Don't: Save On Upholstery And Rugs
One way you can completely transform the appearance of your condo is to invest in some good upholstery and rugs. Do not save on these items since they last a long time and play a pivotal room in uplifting the appearance of any room. Using plush pillows, cushions, and rugs in any room will completely transform its appearance and make it look more elegant and luxurious.
As an example, consider the following room at a small condo interior design project at Parc Olympia. The plush cushions and luxurious rug help in making the condo appear much more stylish and vibrant.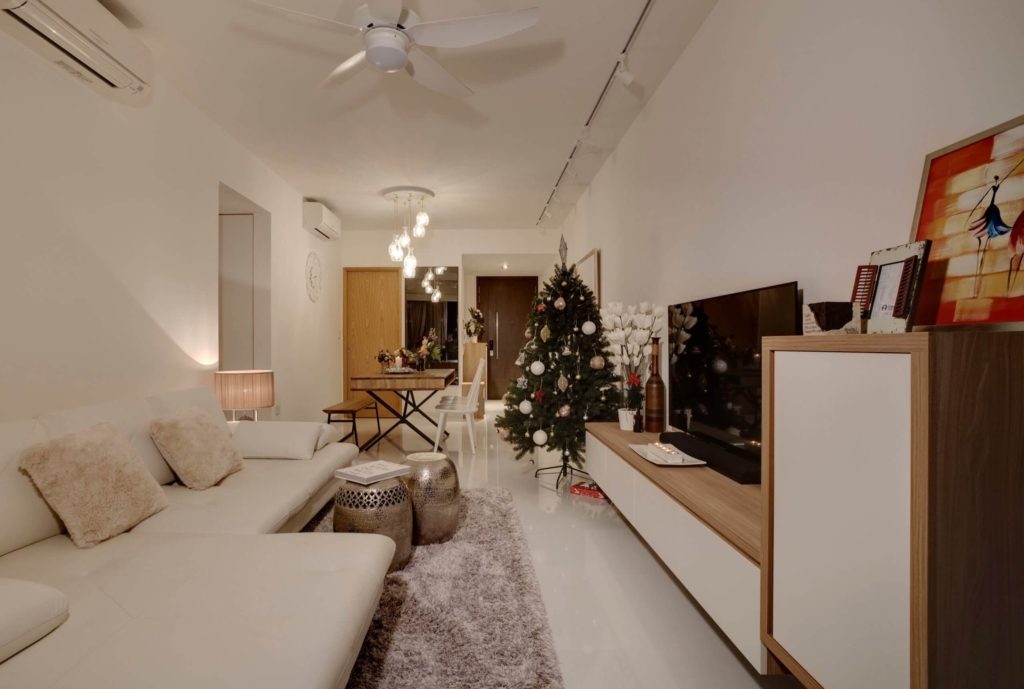 9.  Do: Incorporate Hidden Storage
One of the best ways in which you can transform the image of your condo is to reduce clutter as much as possible. Since in a small condo, you may not have enough storage space to store all your extra items, it is a good idea to incorporate hidden storage that doubles as other functional items such as a table, sofa, or bench. It will provide you with a lot of new storage space as well as make your condo appear neat and clean
10.  Don't: Stop Until You Are Happy With The Results!
Lastly, don't stop implementing these and other ideas in your condo unless you are completely satisfied with the result! Use these tips as well as other design options to find the best match for requirements and comfort.
Your home should be a place where you can relax and unwind in an atmosphere that is far away from the stressors of life. Hence, it is only natural that you would want it to be a welcoming and comfortable abode. By keeping in view all of the above-mentioned do's and don'ts, you are sure to come up with a design that suits your needs as well as offers a comfortable, elegant, and cosy environment for your condo. Space Factor specializes in providing you with interior design services according to your preferences and specifications.